Flex fields are used to define your own fields on the contract, in order to record and search for self defined information
Contract fields can be accessed from the settings page (The cogwheel in the menu) and then click "Field definitions" 4th from the top: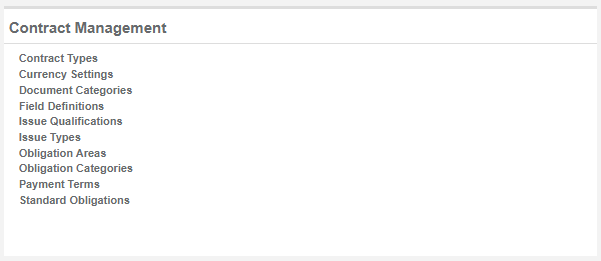 Contracts in Pactius consists of standard fields and flexfields
Standard fields are fields that are predefined in the system with a specific importance.
Flexfields are self defined fields in which you can apply your own importance.
Standard fields and flex fields can be grouped and sorted so that they are ordered in a specific way - both when creating, viewing and editing. Certain standard fields can be hidden in the system (either disabled or hidden on specific contract types). Flex fields can be activated and displayed on specific contract types.

The list of standard and flex fields is accessed via the menu item "Settings" -> "Field Definitions" and can only be selected by users with the role "Account Administrator".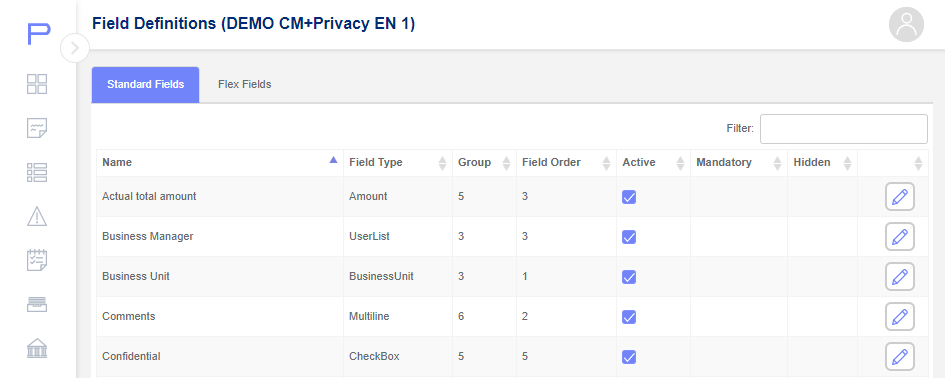 Types of flex fields